Cojali brings the most advanced diagnosis to Solutrans 2019
27 nov. 2019
More than 50,000 visitors discovered the main new features of the Jaltest Telematics platform
Cojali Group,the leading company in the development of diagnostic software and technological solutions for industrial vehicles, has brought its latest innovations and solutions to Solutrans 2019, the international trade fair for urban and road transport solutions, which took place in the French city of Lyon between 19 and 23 November.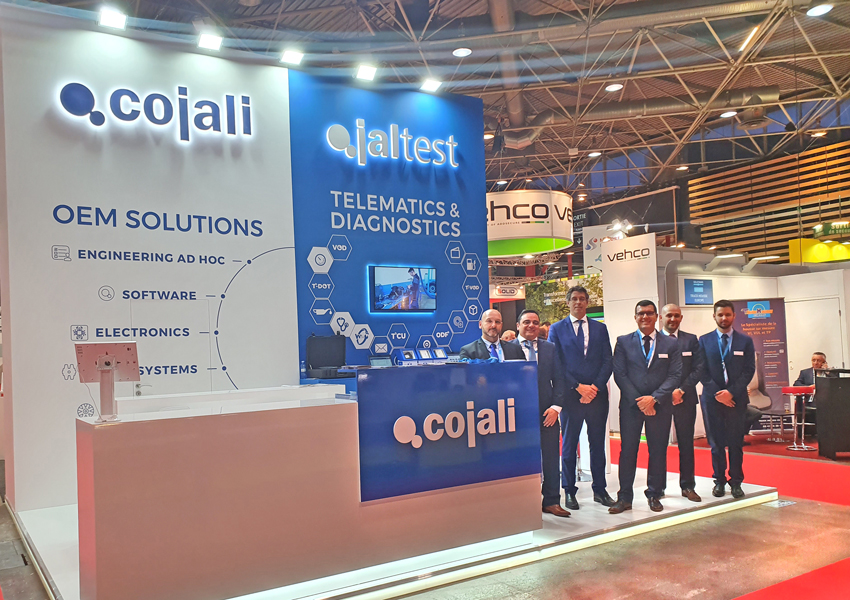 More than 1,000 exhibitors and 50,000 visitors took part in this event which, every two years, showcases the latest developments in the world of transport and which, in its 15th edition, has focused on the mobility of the future, in which connectivity plays an increasingly important role, as it facilitates access to vehicle information and makes it possible, thanks to tools such as Jaltest, to carry out the remote diagnosis that is essential for the improvement and maintenance of fleets and vehicles.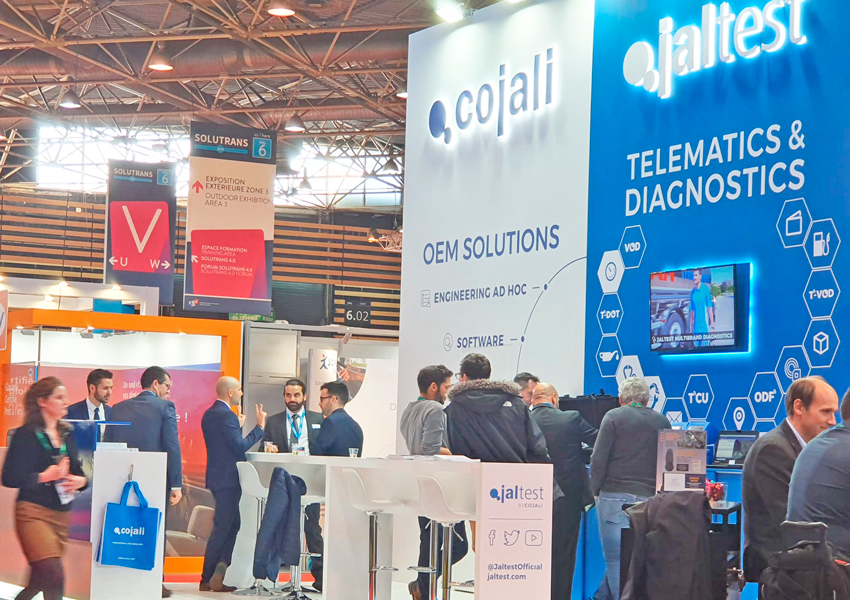 Cojali arrives at Solutrans 2019 presenting the latest novelties of the Jaltest Telematics platform, the first fleet management solution that, based on the experience of Jaltest Diagnosis, includes multi-brand remote diagnosis, in addition to solutions adapted with coverage for each type of vehicle. Among the main innovations introduced in the latest version of the Jaltest Telematics platform is the integration of the cold chain, which allows companies in charge of transporting refrigerated goods to comply with specific conservation, management and control requirements demanded by the pharmaceutical and food sectors. In the same way, it is worth mentioning the introduction of all the efficient driving variables such as inertia, braking, time management or fuel consumption.
In addition to its extensive experience in the manufacture of high-quality components, Cojali showed its innovations in OEM products and solutions such as cooling systems, electronic components or braking systems, as well as in the tool Jaltest Diagnostics, the leading multi-brand and multi-system diagnostic solution for commercial vehicles in the market.
"Solutrans is one of the key trade fairs and meeting points for the European transport industry", says Juan Blach, Cojali Global Sales Director of Jaltest Telematics. "It is the ideal showcase for those innovative companies that, like Cojali, are committed to developing solutions that help make transport a more intelligent, efficient, safe, sustainable and profitable industry. Jaltest Telematics and Jaltest Diagnosis are recognized as leaders in these fields and demonstrate, every day, that they are some of the best investments that a company can make for better management of a fleet of vehicles".