EXCELLENT APPRAISAL OF PARTICIPATION IN AUTOMEC BRAZIL 2017 TRADE FAIR
Last week, Cojali and Jaltest participated in AUTOMEC BRAZIL 2017, the largest event in Latin America commercial vehicle sector that fulfilled its thirteenth edition, breaking records in terms of visitors. A great opportunity to showcase its products and services to a growing commercial vehicle market.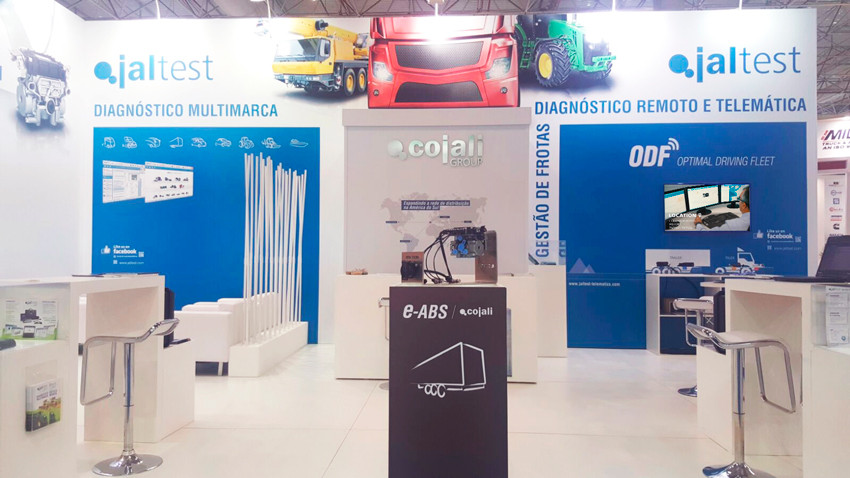 Cojali presented its trailer brake system e- ABS and the implementation of electronic control units as well as the innovative fans with electronic control developed for vehicles that meet the EURO 6 standard.
Meanwhile, Jaltest successfully exhibited the new functionalities of the multibrand diagnostics for new-generation Commercial, AGV, OHW and Marine vehicles on the market. We also presented "Jaltest Telematics", the ultimate solution for fleets management which applies to commercial vehicle that incorporates its new telematics software "Jaltest Optimal Driving Fleet". This software exclusively offers the possibility of performing remote multibrand diagnostics for a full system scan of the vehicle state.
Undoubtedly, AUTOMEC BRAZIL 2017 trade fair has been an excellent opportunity to continue to strengthen the presence of Cojali and Jaltest on all the international markets.