Cojali S.L. concludes an important and strategic distribution agreement with the German manufacturer Autotestgeräte Leitenberger
With this agreement, Jaltest Diagnostics, multi-brand and multi-system tool, leader in the industrial automotive sector, consolidates its position in the German, Swiss and Austrian markets.
The German manufacturer of workshop test devices and solutions has chosen to include the Spanish brand Jaltest Diagnostics in its wide product list due to some of the cutting-edge features that Jaltest offers, and that make it the ideal tool for both beginners and experts in diagnosis of commercial vehicles, light vehicles, buses, trailers, agricultural machinery or construction machinery, among others.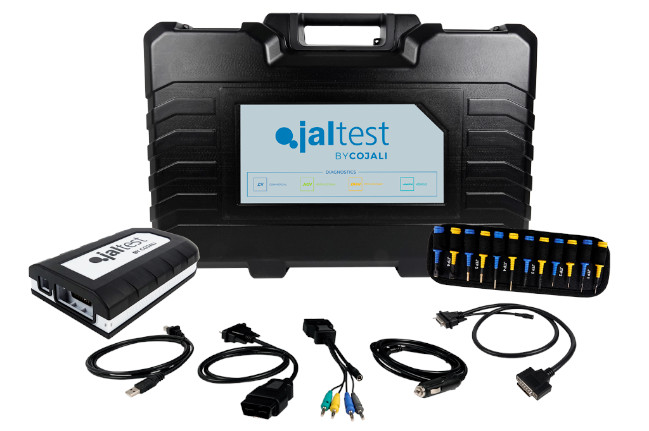 Some of these features are: the capability of performing advanced diagnosis and maintenance tasks in an easy and intuitive way, access to technical data of systems and components, the high quality of the interactive wiring diagrams or the step-by-step troubleshooting guides, as well as the relevant information offered regarding the repair time. Regarding the software, Jaltest offers three updates per year where new brands, models and systems are included in order to adapt it totally to both the workshop needs and the constant evolution of vehicles.
"We are very happy to consider Autotestgeräte Leitenberger our new partner, who thanks to its hard work will with no doubt consolidate and support the sales of our diagnostic devices in some of the most important European markets.", explained José Manuel Guillén, Jaltest Global Sales Manager.
Helmuth Ramp, Head of Sales of Autotestgeräte Leitenberger, declared that "As a partner, Jaltest fits perfectly in our product catalogue and it completes our offer for clients with a leader diagnostic solution with high added value. With this purpose, during the coming weeks and months, we will organise demonstrations for interested clients and training courses in several places".