5 manufacturing processes that contribute to the production of viscous clutch components
June 14, 2022
There are several components involved in the assembly process of a viscous clutch. These components can be obtained through different manufacturing processes depending on the geometry and properties of the materials they are made of.
Today we tell you more about some of the components that conform a viscous clutch and how we obtain them: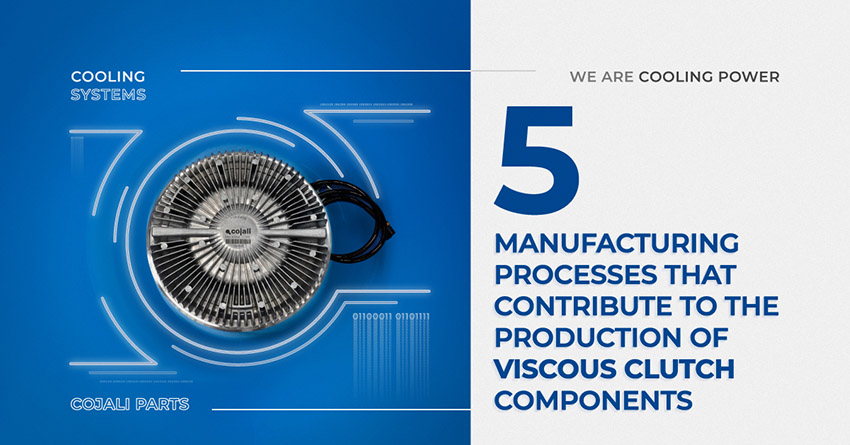 The shaft in which all the clutch components are assembled, at the same time assembled into the vehicle, is made of steel and mechanised in CNC lathes (Computer Numerical Control), by using forged steel as raw material.






The ribbed frame that covers the clutch and the intermediate plate is obtained from die coating of special aluminium alloys. Afterwards, it is mechanised in the CNC lathe.






The components that form the control coil of electromagnetic clutches are assembled through a process of plastic injection.






Processes such as laser cutting or stamping and subsequent bending are used to obtain the elements that constitute the valve and some external components of the electromagnetic viscous clutch. These last ones undergo a process of zinc coating to protect them from corrosion.






In the last years, we have also included components that are made with 3D printing.






In Cojali Parts we provide our products with the latest technologies during their manufacturing process, ensuring in this way greater quality and very little environmental impact of its components.